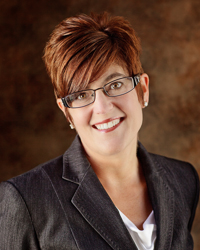 Family Law, Real Estate, Wills and Estates, Employment Law, Contract Law,  Estate Planning, Collaborative Law
Tonia Torquato, originally from Mifflin County, graduated from Indiana University of Pennsylvania with Magna Cum Laude honors in 1995. She then went on to receive her Juris Doctorate degree from the Dickinson School of Law of the Pennsylvania State University in 1999.
After graduation she was a judicial law clerk for the Honorable Wayne G. Hummer, Jr., of the Lancaster Court of Common Pleas and a member of the Lancaster Bar Association and Young Lawyers Division. Ms. Torquato was previewed in Today's Lancaster Woman, a news magazine that featured Lancaster women in law.
Tonia practiced civil law in Harrisburg for a year and a half prior to joining the firm of Dunaway, Weyandt, McCormick, Gerace & McGlaughlin in July 2001, which later merged to become Stover, McGlaughlin, Gerace, Weyandt & McCormick, P.C. in 2003.
She is a member of the Pennsylvania Bar Association Family Law Section, Centre County Bar Association, Centre County Bar Association Domestic Relations Section, the Middle District Bar Association for the United States Bankruptcy Court – Middle District of Pennsylvania, and the Central Counties Collaborative Law Community.
Tonia lives in College Township with her children.
21,470 total views, 9 views today